Ultimate Bravo XL Package
Or 4 payments of $39.98 with
Upgraded, Bigger, Stronger!
✔️ On-Wrist Calling - answer & make calls
✔️ Enhanced 23% Bigger Screen
✔️ Improved Battery Performance ±18 days
✔️ 24/7 Tracking Sensors
🔥JUST RELEASED | ONLY 500 UNITS
$24.95 Alpha Torch Now included for FREE
FREE 5 - 7 days delivery!

Unveiling our watch testing methods!
We understand how important it is to have a watch you can trust! That's why we've put a lot of effort into creating a timepiece that excels in all situations. The Bravo XL features a sturdy metal bezel and a tough, larger, scratch-resistant glass screen, proving it can handle tough conditions. It's been tested in freezing cold and scorching heat, earning the trust of first responders who rely on its durability. You can count on the Bravo XL to be your companion through any challenge!
Standing Strong with +70,000 Satisfied Americans
★ ★ ★ ★ ★
Mike Carter
verified buyer
"The screen size is awesome, making it a breeze to check notifications or find app stuff. I love how I can pick up calls when my phone's nowhere in sight; I'm always misplacing it. And the battery? Man, it lasts for weeks without needing a charge, even when I'm using fitness and wellness apps like crazy. This thing's got a killer design, and the price is just too good to pass up! "
A battery that has your back
Stay worry-free and focused on what matters, knowing your device is always ready to go. With our power-friendly system and our ultra big 600mAh battery, even using the most of your watch, you can enjoy up to 18 days of battery life on just a 30-minute charge
ANDROID & iOS COMPATIBLES
Better than any name-brand smartwatch
At a very Affordable Price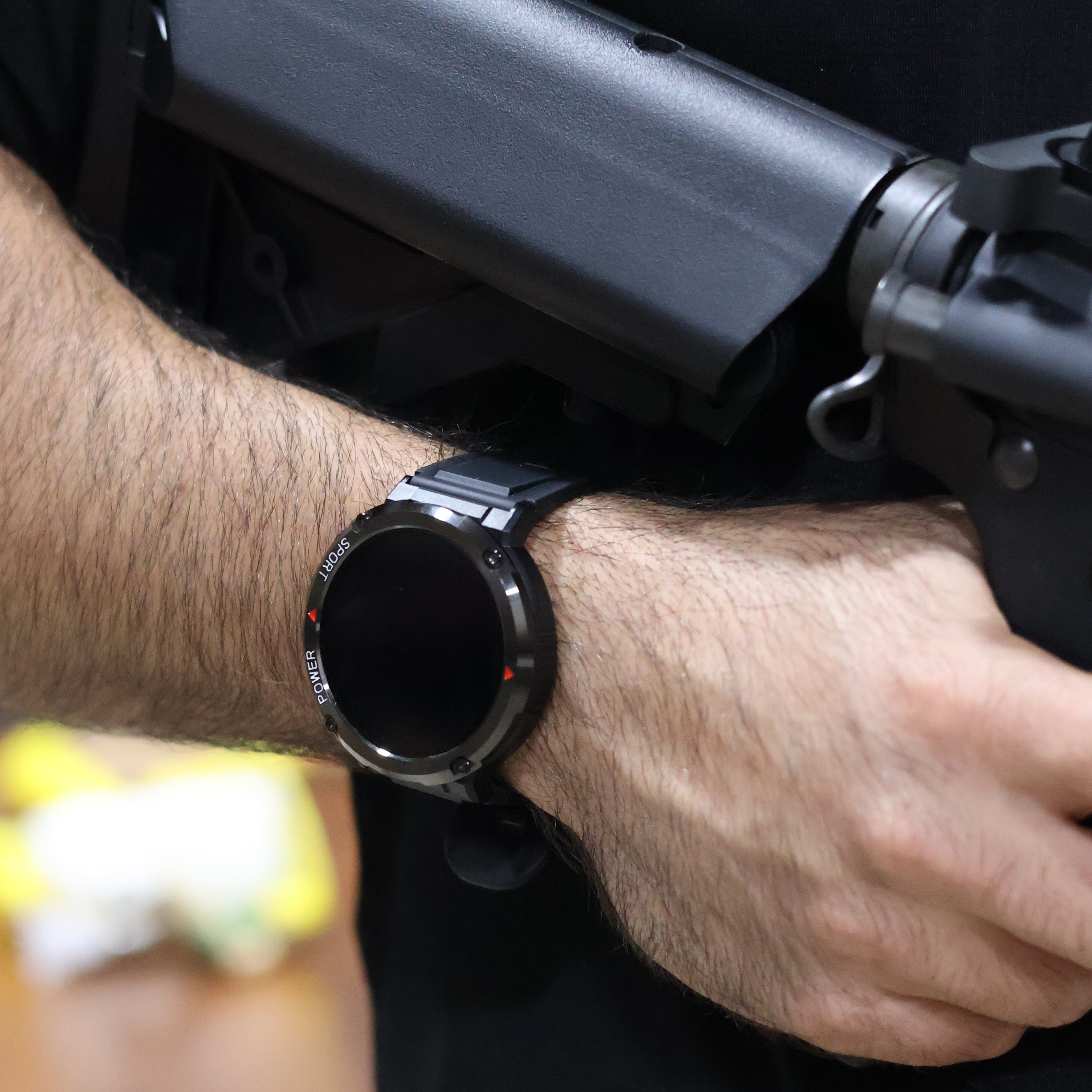 Powerful enough for Any Purpose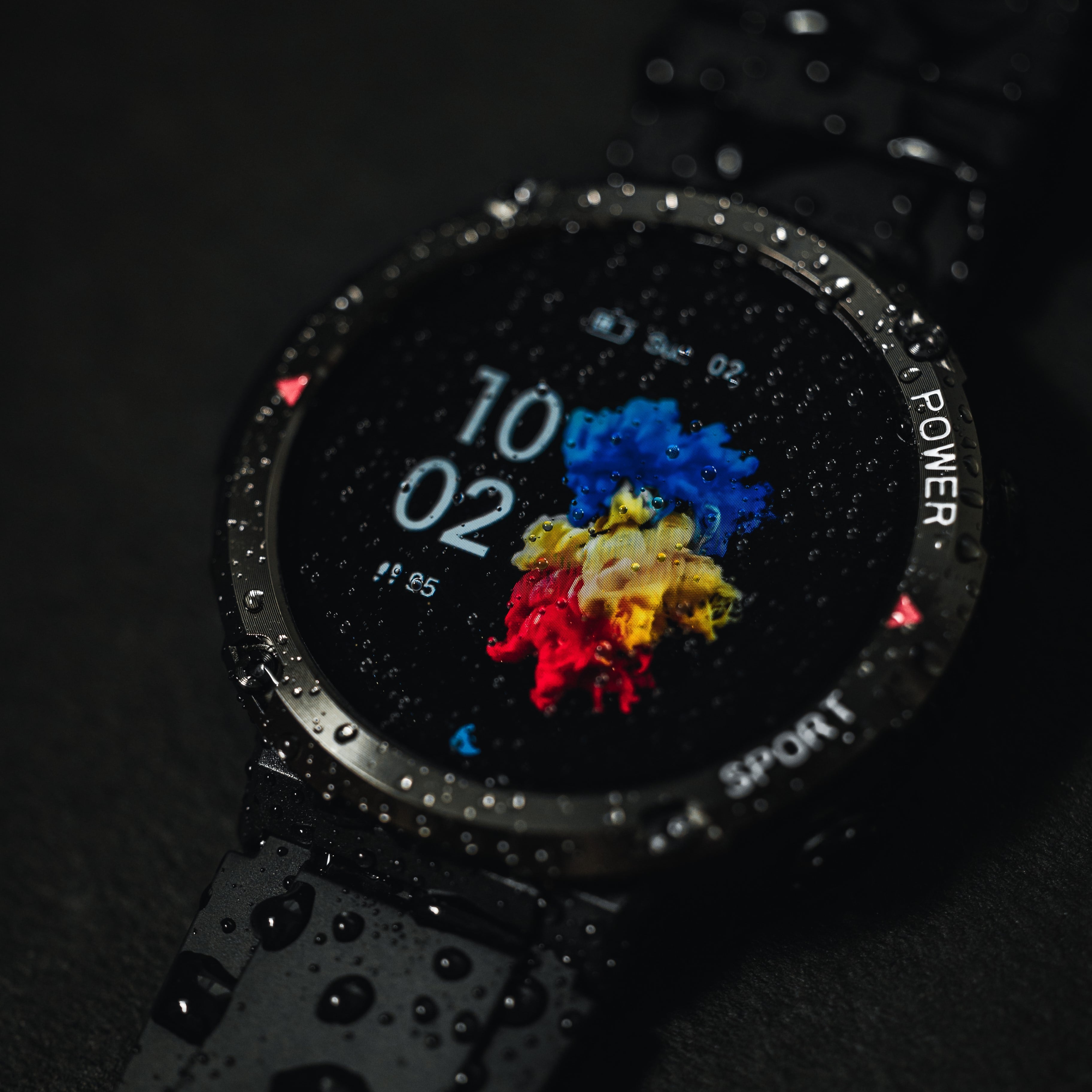 The Bravo XL IP67 Water Resistant and Dustproof will promise you ultimate durability.
With features that outsmart any other watch:
✅Blood Pressure
✅ 24/7 Heart-Rate Tracking
✅ Blood Oxygen (spo2)
✅ Reply and Make Calls
✅ Alarm
✅ Sleep Stages & Sleep Score
✅ +50 Sport Modes (Outdoor running included)
✅ +50 watch faces (customizable)
✅ Calories
✅ Weather Reports
✅ Step Counts
✅ Text & Apps Control
... and more
Discover WHAT
comeS with your package.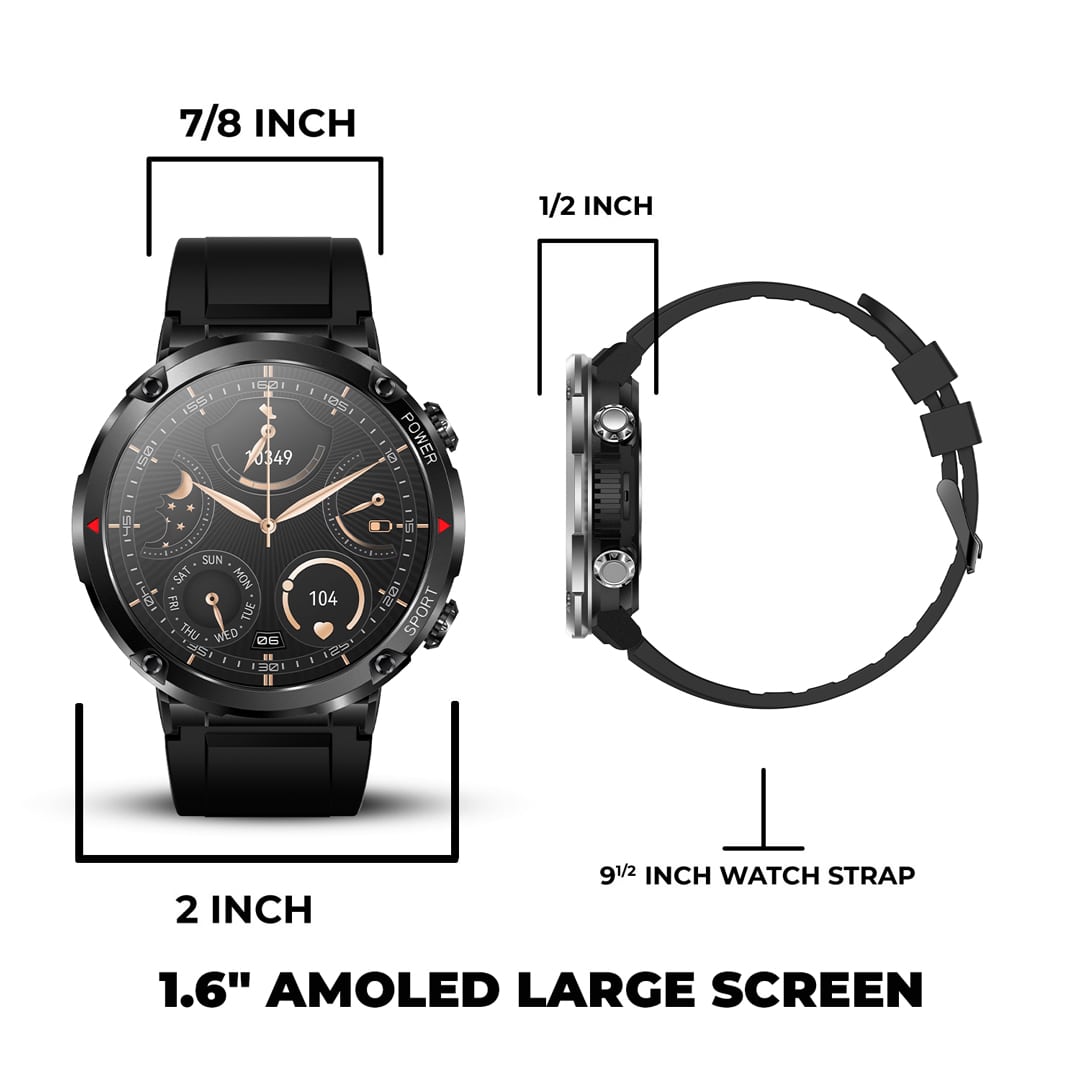 Get your products with the most
reliable shipping companies
Place your order Today and your package will be prepared and shipped Today. We have many orders and our Stock is Limited.

NO CODE NEEDED
Discount already applied on price
🔥JUST RELEASED | ONLY 500 UNITS
$24.95 Alpha Torch Now included for FREE
FREE 5 - 7 days delivery!
⚠️ BEST VALUE DEAL!!! ⚠️
FREQUENTLY ASKED QUESTIONS
Yes! Whether it's anAndroid or iOS system, you can pair your phone and interact receiving calls, SMS, and app notifications!

Just upload the app on your watch QR Code and within 1 minute your watch will be connected. Allow notifications from your phone and you will even receive the weather report in your watch!
It's made from Stainless Steel, Aluminum alloy, Silica Gel, Acrylonitrile Butadiene Styrene and Mineral Glass.
Bravo XL Smart Watch has an IP67 certification, it's been tested underwater, in the snow (even freezing the watch), and in other harsh Environments. While it is certified water-resistant, pressing buttons underwater is not recommended.

It's also shock-resistant. Has been tested hitting against walls and different surfaces; even dropping it from a third floor.

AlphaGear Smartwatches are very well known for their excellent resistance to hard impacts and harsh environments. However, all the resistant characteristics have been tested in controlled conditions. For that reason, we recommend not submitting your watch to extreme tests since some non-controlled factors could affect the actual performance.
Yes! The strap is suitable and adjustable to any wrist (10.5 INCHES STRAP). It's suitable for men and women.
Bezel: 2 inch x 1/2 inch = 50.8mm x 12.7mm
Strap: 9 1/2 inc x 7/8 inch = 241.3mm x 22mm
Weight: 0.12lb = 52gr
Yes, 100%! You can reply the phone or make a call and talk through your Bravo XL! Stay connected and on top of your notifications with ease! You'll never miss an important call as the watch displays incoming calls and allows you to decline or answer on your phone. Just allow notifications in your phone and keep up with your messages and social media notifications by scrolling and reading them directly on your watch. You'll have access to all major apps like Facebook, Instagram, WhatsApp, and more.
It can last up to 21 days per charging cycle depending on how you use it. On average, it lasts 16 days in full usage mode. It can reach 100% charge in about 30 minutes. However, to make sure it reaches full charge, we suggest letting it charge for 1 - 2 hours.
Your package comes with the x1 Bravo XL Smartwatch, x1USB Cable, x1Instructions and x1 AlphaGift.
You can check the status of your order at any time by going to the following link: Order Status.
Once shipped, your order will arrive within 2 to 5 working days for United States, within 10 to 16 days for Canada, Australia and United Kingdom, other countries can take 15 to 25 days. You'll receive an email confirmation once your order has been shipped. Feel free to email us to check your order status. We're happy to help.
If you need to contact us, don't hesitate to send an email to our customer support team atsupport@thealphagear.us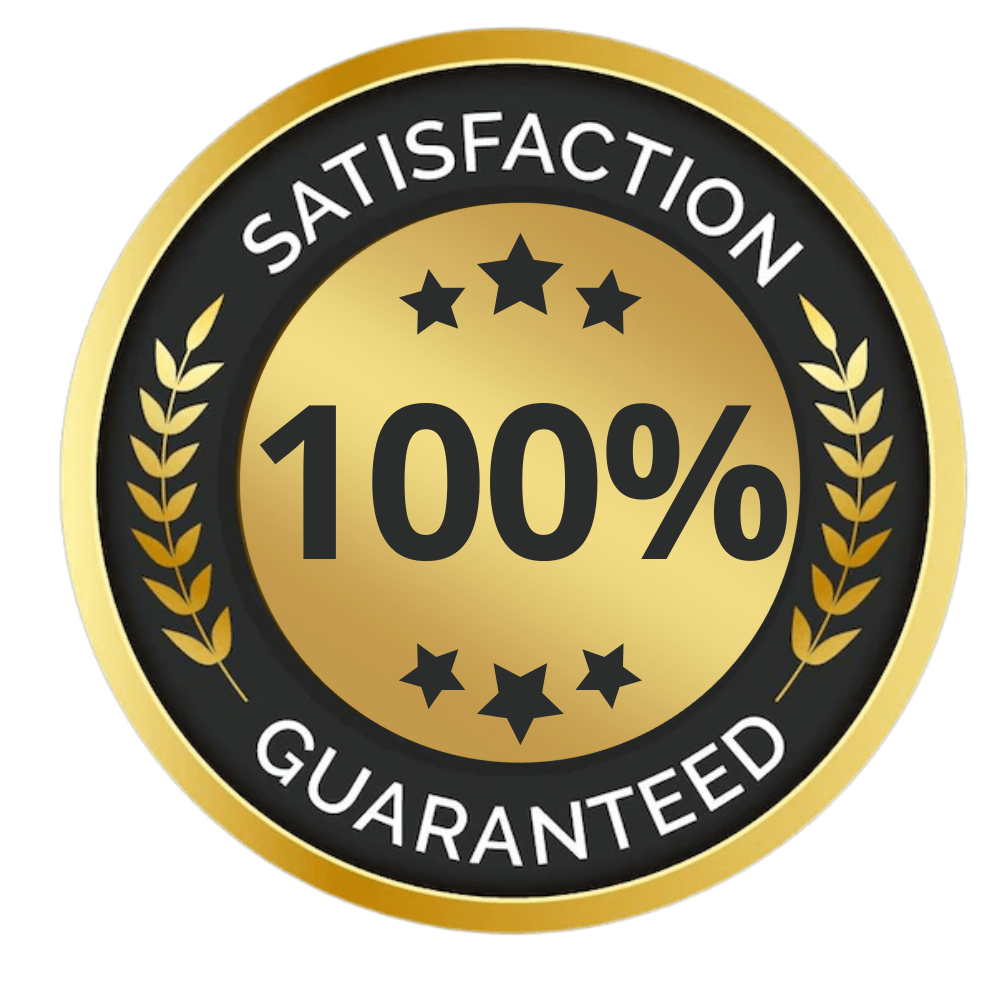 ALPHA GEAR GUARANTEE
We're confident we design and sell the very best quality watches & accessories, and we want to share our confidence with you! That's why we back every sale with a 30-day money-back guarantee. Within 30 days of receipt, products purchased from us may be returned.